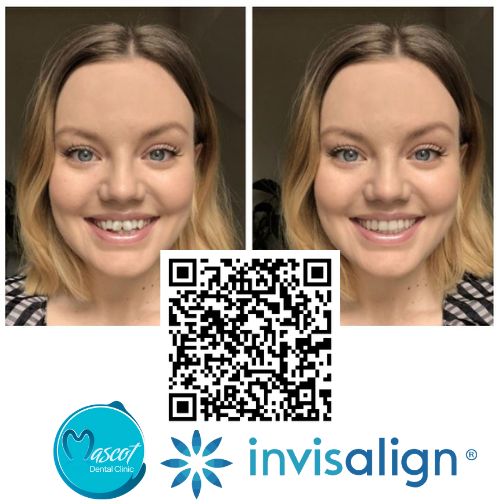 What could your smile look like with straighter teeth? Try on a new smile in 60 seconds with the SmileView experience!
Simply scan the QR code or visit this link to start your SmileView journey.
How to get started:
Scan the QR code to see what Invisalign treatment could do for you.
Open the camera app.
Position the phone over the QR code so that it appears over the viewfinder.
Tap to launch website QR code when a notification bar pops up on your screen.