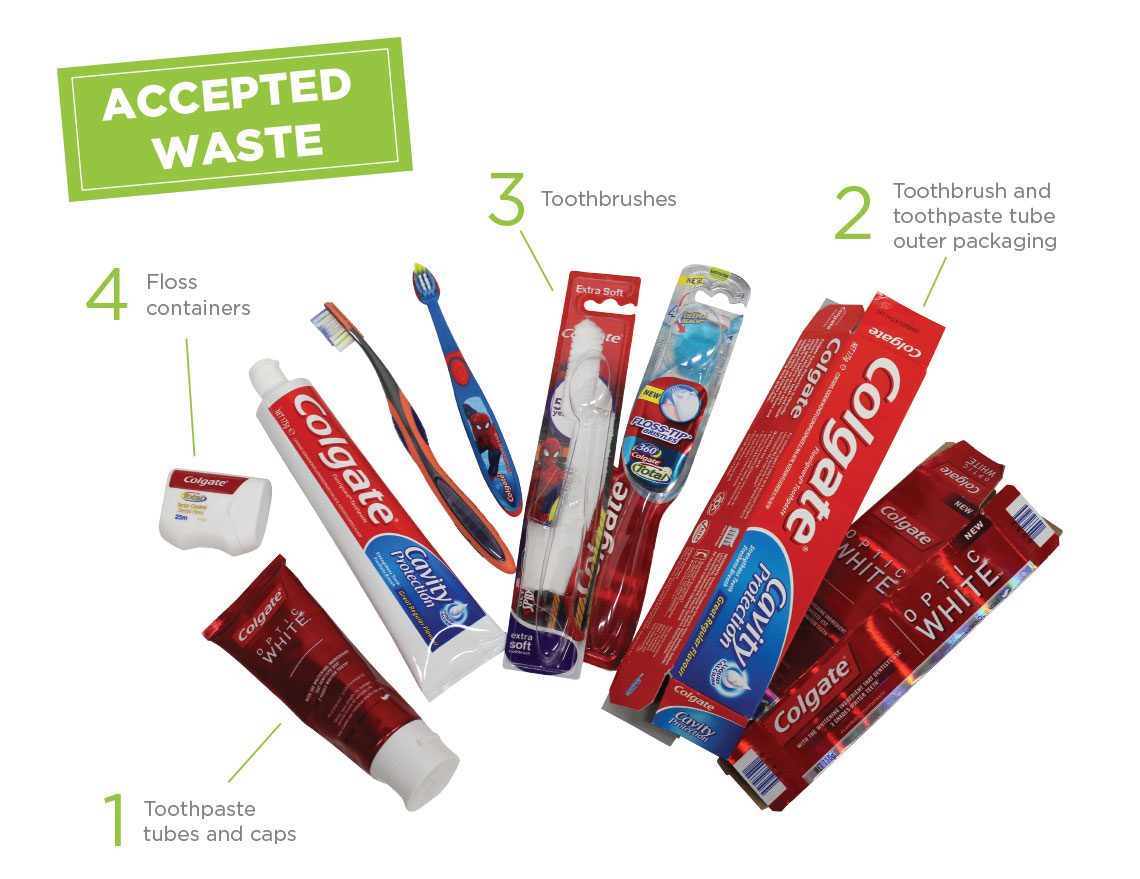 Step 1.
Bring us your old toothbrushes, toothpaste tubes, floss containers and any other oral care packaging.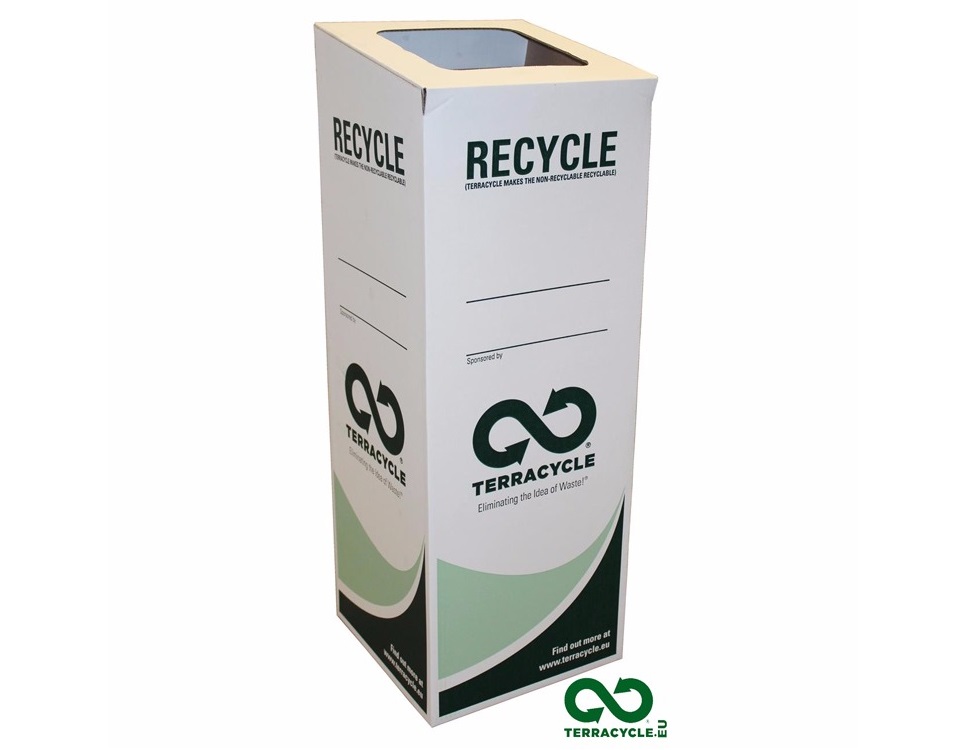 Step 2.
Place them in our Terracycle Bin.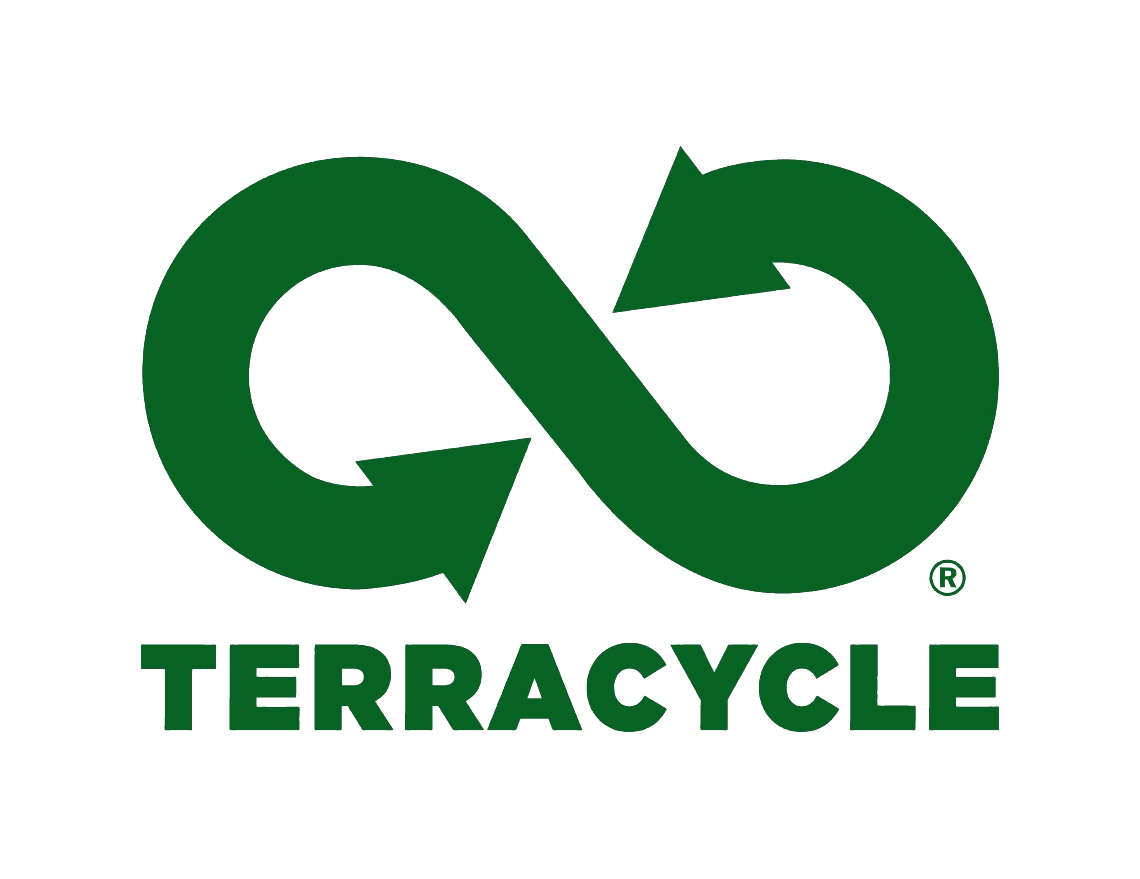 Step 3.
Mascot Dental Clinic will send them to Terracycle where the waste will be remolded to make new recycled products.
Environmental Responsibility
There's a lot of waste in running a dental clinic! All our instruments are sterilized to the highest standard, everything is wiped down with hospital-grade disinfectant after every procedure and a lot of our products are single-use to maintain infection control. As a result, we are mindful of our responsibility to the environment and we are dedicated to recycling and sustainability. Our dental chairs have filtration systems in place to filter particulate matter, especially amalgam scraps, preventing it from entering the waterways. We utilize digital x-rays to eliminate the need for chemical developing systems and limit the amount of radiation exposure to our patients and staff.
We also participate in TerraCycle's Colgate Oral Care Brigade, an up-cycling program to collect difficult-to-recycle waste. We have a collection bin in our waiting room to collect used toothbrushes, toothpaste tubes, floss packets and other oral care product packaging. We then send these used items to Terracycle, which converts them into new products such as recycled park benches. When you come into Mascot Dental Clinic, bring your old oral care products and help reduce the amount going into landfills.
Items we accept:
Manual toothbrushes
Floss containers
Used toothpaste tubes
Packaging for floss, toothbrushes
Check it out! We are one of Terracycle's Spotlight Locations!